Event date: 31 Oct 2022
The Pine Creepers
Mercury Filmworks Director Andy Coyle

on his venture into animated horror.

 
Director Andy Coyle, known for his work on Hilda and Hilda and the Mountain King, created, narrated, and animated The Pine Creepers, which is the first of multiple shorts under the umbrella of Don't Walk Home Alone After Dark. This short made its debut at the 2022 Ottawa Animation Festival during the Pitch THIS! Competition in partnership with our studio.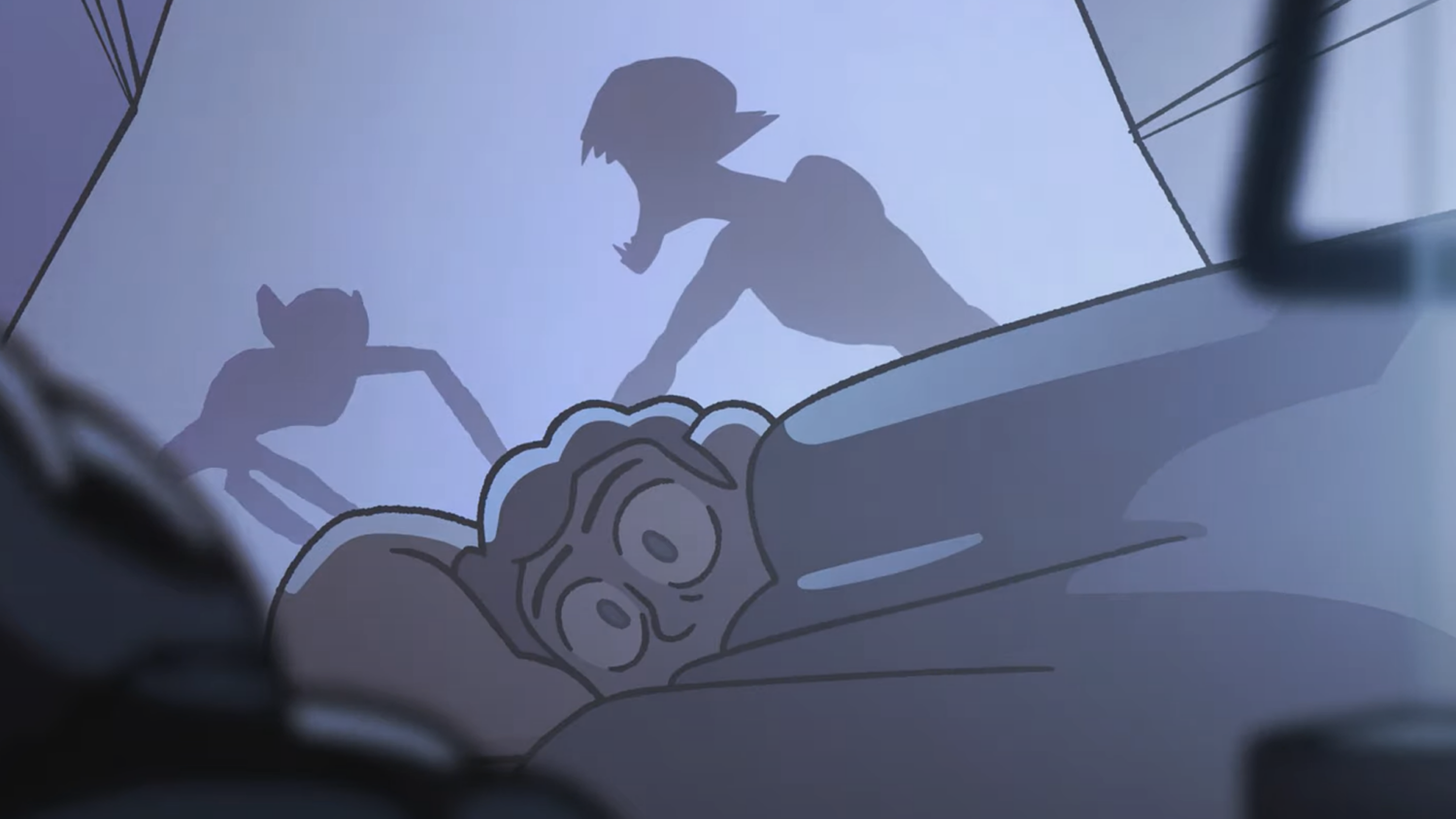 In the summer of 1995 three friends ventured into the woods…

 
The story begins with three friends venturing out into the woods for a typical teenage hangout. They drink beer by the fire, talk about life, and enjoy an escape from reality. As they start to talk about an older boy who went missing a few summers back, they realize this isn't the first time someone has vanished into thin air from their town. As the night goes on, they quickly realize that they aren't alone, and that something more sinister is lurking in the darkness. 
"The thing with horror, especially the kind of horror that I'm interested in exploring, is that there has to be some balance between the reality

,

the stakes of the world that you're telling the story in, and the visual style."

– Andy Coyle

, Director at Mercury Filmworks

 

 
Subscribe to the official D

on't Walk Home Alone After Dark

channels

for updates.

 

 
Check in for more updates on The Pine Creepers, as well as more content introduced under the umbrella of Don't Walk Home Along After Dark. Subscribe to the YouTube channel here or follow the Instagram account here for updates on this exciting ongoing project.