Event date: 06 Jun 2022
Mercury Shorts: Round 2
Giving

our

artists the opportunity to

challenge themselves through

the Mercury Shorts Program

.

 
Our Mercury Shorts program is designed to challenge our artists and further their skills by allowing them studio time to create and produce their own original animated shorts. From the ideation stage, to storyboarding, to development, our artists get the opportunity to learn what it takes to bring an original idea to life on screen.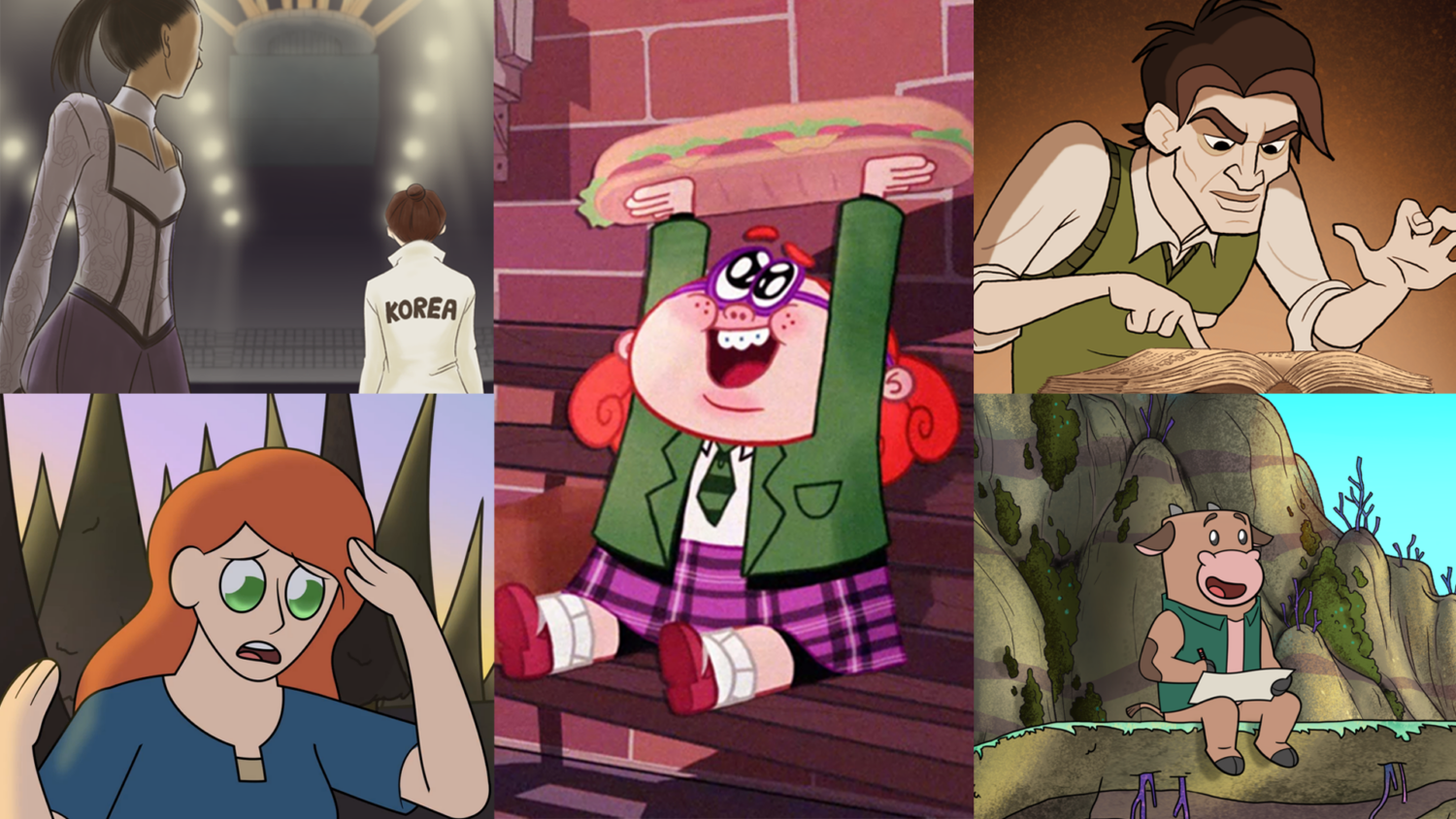 Round two

of our Shorts Program featured a magic alien, a transforming dragon, and

a conjur

er

of evil spirits.

 
Round two of our Shorts Program was released in July 2022 and featured an array of stories that focused on themes of adventure, jealousy, greed, and motivation. Artists and shorts featured in round 2 include: 
On My Own by Beatrice Chen

 

Who Are You? By Lauren Witt

 

The Little Girl & The Alien by Rob Zilio 

 

The Conjurer by David Badour

 

Moo's First Map by Ryan Hobbs

 
"Coming up with a story that I wanted to tell and then moving forward and making it was a great apprenticeship. What made it even better was sharing the work and progress with coworkers for feedback and taking the project to a new level because of that."

– Rob

Zil

io

, Senior Animator at Mercury Filmworks

 
Our

program teaches our artists what it takes to

be a creator.

 
As many individuals in the industry can agree with, pitching and creating original content takes a lot of confidence, passion, and resilience. It can be difficult to do without a team of skilled people to back you up. Our program was designed with that in mind, making our studio a resource for artists creating their own original content. We all help each other to succeed in the program, especially when it comes to different stages of the production process.  
Watch all the Shorts on our YouTube account here.