Event date: 10 Dec 2022
2022 Children's and Family Emmy Awards

Mercury Filmworks nominated for nine awards from the 2022 Children's and Family Emmys Awards.
After receiving an amazing nine nominations from the Children's and Family Emmy Awards over various shows and a range of categories, on Saturday the 10th of December the winners were announced.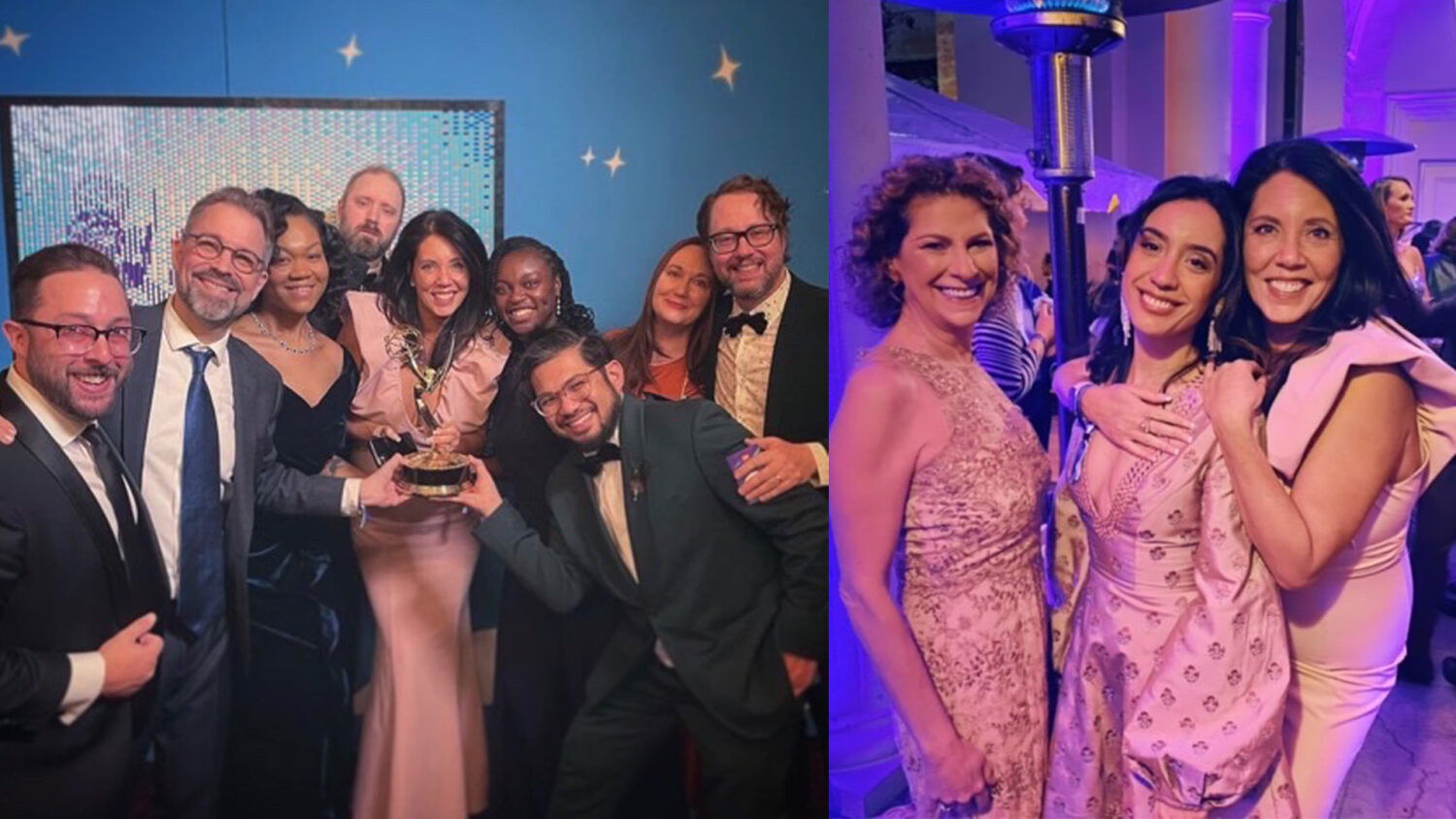 Our CEO Clint Eland, VP of originals and Co-Productions Chantal Ling, and Series Director Andy Coyle were there representing our studio. Alongside our partners from Sony Kids TV, our extended family from Lighthouse studios in Ireland and the best and brightest of the international animation community. They witnessed Giant Ant take an award for their dedicated work on Hilda and the Mountain King and they took home Outstanding Main Title Graphics.
Then to our surprise and delight Hilda and the Mountain King took home Outstanding Special Class Animated Program. In such a competitive category we were honored to just be selected and to win is truly fantastic for our entire team of artists, production and all those in the background that make these shows possible.
We would like to congratulate all of the amazing talent who won awards, but we are so proud of our team, and are grateful for this special recognition of their passion and dedication to the craft of animation.
None of this would be possible without our amazing partners from Sony Kids TV, the amazing Luke Pearson and the brilliant team at Netflix animation.
"We dedicate this award to Hilda, who at the age of 10 reminds us that the natural world is a magical world, and we should listen to it." – Kurt Mueller, Executive Producer of Sony Kids Television 
We'd also like to congratulate the amazing Kristi Reed who took home Outstanding Voice Directing on Centaurworld. Which also won Outstanding Younger Voice Performer.
An altogether amazing evening and fingers crossed we will be back next year.